Locations:

Denver, United States

Program Terms:

Academic Year

Program Website: Click to visit
Restrictions: Non-DU applicants only
Program Description:
This is a program for approved students from the Rikkyo University to study at the University of Denver as an exchange student.
Ready to apply?
---
About DU About Denver, CO Academic Information Social Life at DU
Housing at DU Financial Matters Application Requirments & Process
Contact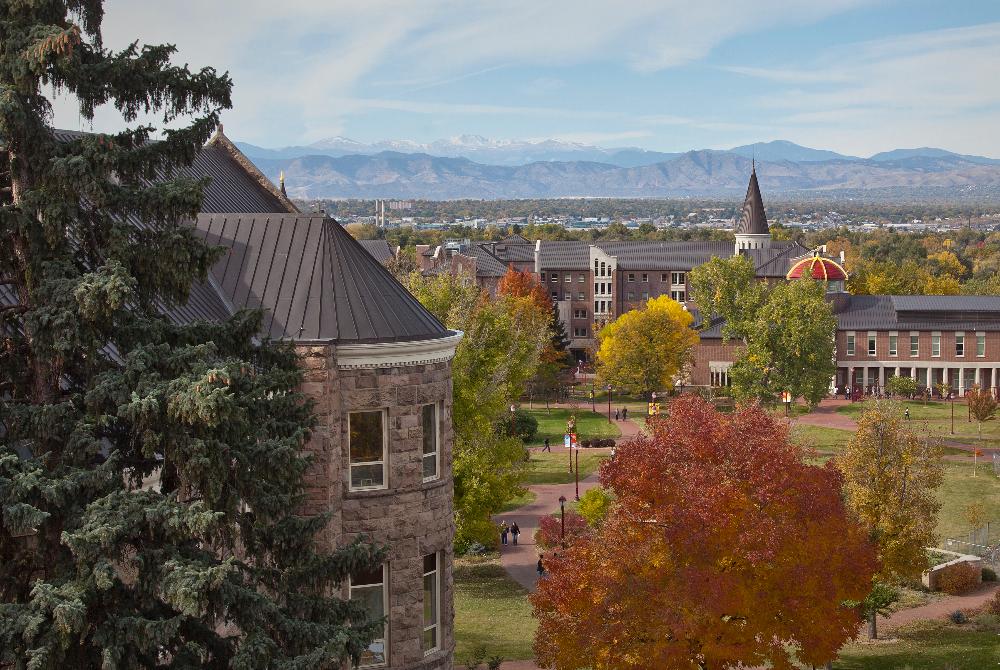 Founded in 1864—just a few years after the city of Denver itself was founded—the University of Denver (DU) is one of the United States' premier private universities and the oldest independent university in the U.S. Rocky Mountain region. DU is among the top 100 universities in the U.S., according to U.S. News & World Report, and is classified as a research university with high research activity by the Carnegie Foundation. Home to 11,700 students in undergraduate and graduate programs, the University of Denver has students from over 62 different countries and all 50 U.S. states. At DU, you will have the opportunity to study a variety of academic and professional disciplines in small class sizes with individualized attention and access to your professors (student to staff ratio is 11:1).

During your term abroad at DU, you can stroll the 125 tree-shaded acres of campus or sprawl out on the lawns and take in DU's stunning architectural landscape with the Rocky Mountains as a backdrop. You can also catch a light rail train to bustling downtown Denver, just minutes away from the campus station or conquer one of Colorado's 54, 14,000-foot (4267 meters) mountain peaks. At DU, you have access to it all!
---
Denver, or the Mile High City (because its official elevation is exactly one mile, 5280 feet or 1609.3 meters, above sea level), is one of the most dynamic cities in the United States characterized by a spirit of exploration and adventure that draws from the nearby Rocky Mountains and the expansive landscapes of the American West. The city has a strong entrepreneurial culture, arts scene, and has unparalleled access to outdoor activities, from world-renowned ski resorts, kayaking, mountain and urban biking, and hiking. Denver is a metropolitan area of roughly 3,000,000 people, and is served by an extensive light rail and bus system, and is home to one of the world's busiest airports, with flights to cities across the United States and with direct flights to Japan, Europe, Canada, and Mexico. In early 2016, the city opened a direct train from downtown to Denver International Airport.
---
At the University of Denver, you have the opportunity to study a wide array of academic subjects, whether it is coursework directly related to your area of study or something new to explore during your time in Denver. With eight diverse schools and colleges, you'll find the coursework you need to create your ideal international and academically enriching experience.
When looking at courses, keep in mind the following limitations:
Courses at University College, the Women's College, and the College of Law are not available as part of this exchange program.
Online courses are not available to exchange students
Summer term and Inter-terms are not available as part of the Exchange program.
Entrance into any specific course cannot be guaranteed. For some classes, students will need pre-requisites to demonstrate they have the proper academic background in order to understand the content.
Admission to any graduate-level coursework (4000 level or above) is decided on a case by case basis by the department involved. Students will need to contact the professor and department directly to request permission.
Academic Requirements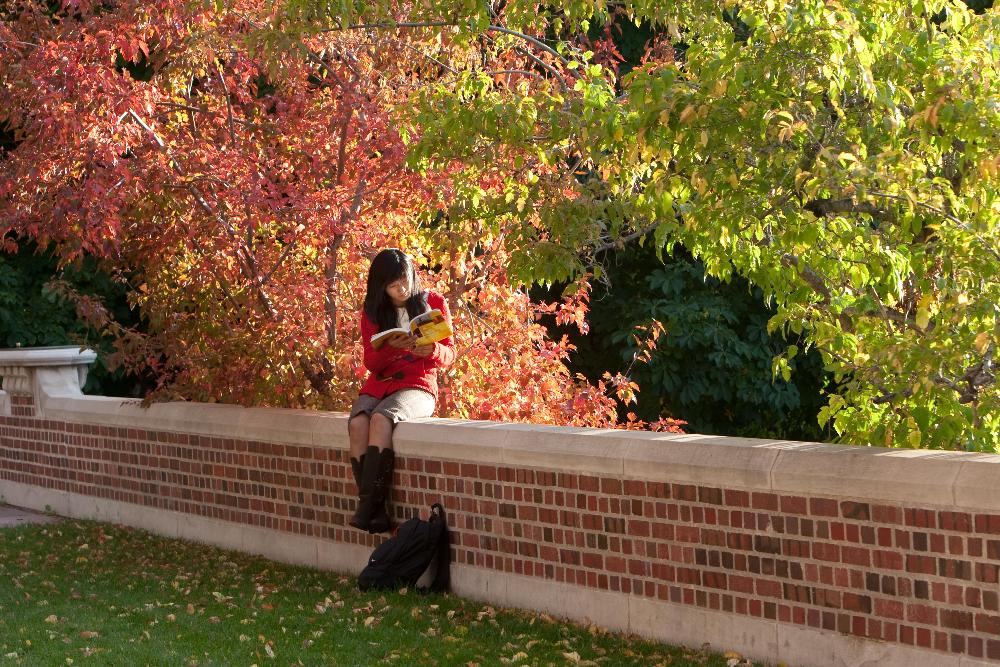 Courses must be taken for a grade; pass/fail and auditing are not options.
Students categorized as undergraduates are required to enroll in between 12 and 18 credits per quarter, while students categorized as graduate students must enroll in at least 8 graduate-level credits per quarter.
Limited courses through the ELC (English Language Center) are available if students are recommended to these courses based on the English Language Proficiency Assessment (ELPA) they will take upon arrival. Students are encouraged, though not required, to follow the advice of the ELC. Students affected should check with their home institution if credit will be accepted, and such cases are handled on a case-by-case basis. Interested students should contact your exchange coordinator for more information.
Academic Calendar
DU academic calendar operates on a quarter system, with three 10-week terms per academic year (fall, winter, and spring). Students coming for a single term in the fall will study for the fall quarter, while students coming during the spring, will study both winter and spring quarters.
Fall quarter = early September to late November
Winter quarter = early January to mid-March
Spring quarter = late March to early June
Exchange students are expected to arrive prior to the start of classes in order to attend the International Student Orientation, which is usually one to two weeks before classes start. More detailed information will be provided upon acceptance.
---
The DU campus boasts a major and cutting-edge athletic facility (free access to exchange students enrolled full-time), a library that is the base of collaborative student academic work, and an arts facility that is among the best in the country. There are so many ways to get involved. Whether it's attending the University's traditional events, participating as an athlete or a fan in DU Athletics, or joining one of over 150 campus students organizations, there are so many opportunities for students to build relationships and contribute to the DU community. For more information on how to get involved check out the following links:
---
As an exchange student at DU, you can choose to stay in either on-campus or off-campus housing. Note that in choosing on-campus housing, you will be subject to DU Housing cancellation policies and will be expected to fulfill the contract's duration while you attend DU. If you choose to cancel your on-campus housing option, you may face cancellation fees.
On-Campus Housing
Exchange students coming to DU in the 2018-2019 academic year
are guaranteed an on-campus housing spot so long as students complete their online housing application on time
(May 1 deadline, instructions will be sent after acceptance as an exchange student). Please note this spot will be assigned by our Office of Housing and Residential Life (HRE) based on availability. This will likely be a single bedroom/studio apartment, meaning students will live on their own in apartment buildings where domestic DU students are also living. These apartments remain open during university breaks.
You can learn more about each
on-campus apartment option here
. Fees are per quarter and cost varies based on the placement offered. Be aware that on-campus housing is
extremely
limited, therefore the offer made by the HRE office is likely not changeable. More information concerning Housing Application deadlines will be provided after you are accepted as an exchange student.
On-campus apartment housing at DU is generally gender neutral. While you will likely be given an individual apartment, buildings are not single-gender buildings.
Off-Campus Housing
DU's Housing and Residential Education department does not provide off-campus housing but may help connect students to resources for living off-campus.
More information can be found here
including information on DU's preferred off-campus housing option for interested students.
Meal Plans
Meal Plans are prepaid meal options for eating on-campus that are fairly common in the United States. Exchange students are able to decide if they would like to purchase any of the meal plan options (charged to the student) or would like to waive this in favor of cooking independently. More information on meal plan options and quarterly rates
can be found here.
---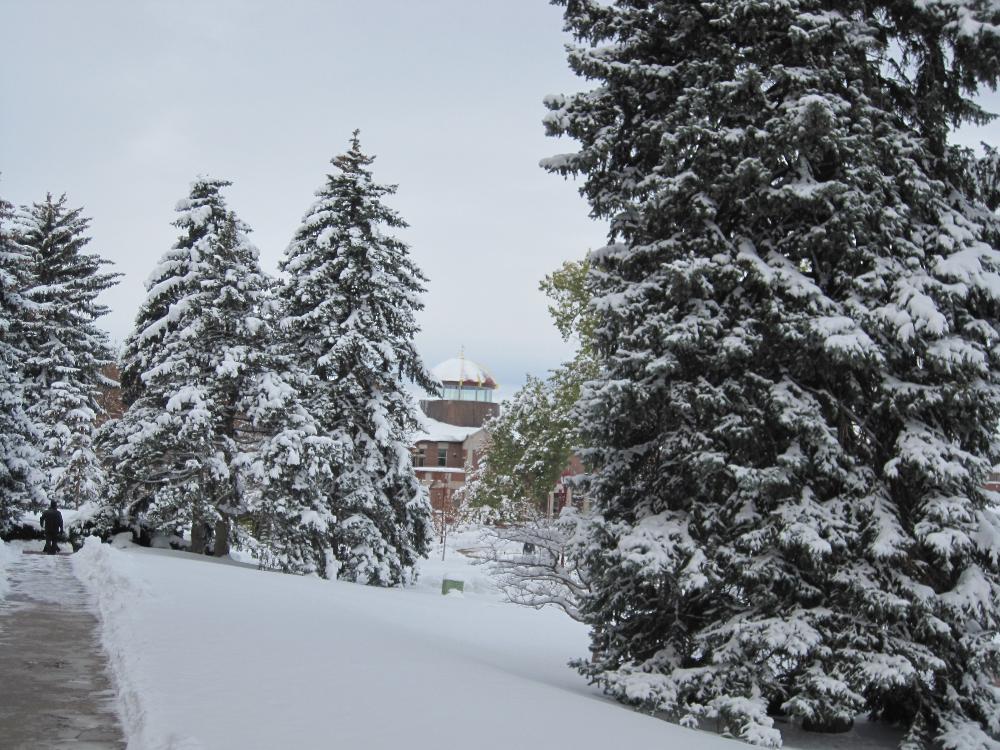 As an exchange student, you should consider the following financial information as you prepare to study at the University of Denver. Exchange students from Rikkyo University will have the following items covered as part of the agreement between DU and your home university:
Full-time Tuition
Student Activity Fee
Technology Fee
Access to the Coors Fitness Center
RTD student pass (bus and light rail transportation pass)
Exchange students are responsible for covering the following costs while at DU:
Room & Board, either on-campus or off-campus with meals (estimated USD $12,612 per academic year)
Health & Counseling Fee, (USD $195 per quarter) this fee is required for all undergraduate students and provides low co-payments for counseling and medical appointments, discounted in-house medications, laboratory tests, and procedures. However, this fee is separate medical insurance provides the above services at the DU's Health and Counseling Center.
Medical Insurance, all students are required to participate in either the DU Student Health Insurance Plan (SHIP) or provide proof of other adequate health insurance coverage. See here for more information on coverage requirements. Students are automatically enrolled in and expected to pay for SHIP, but can waive the fee with proof of adequate health insurance coverage.
Books & Supplies
Entertainment
---
Once you've received approval from your home school's international office, you may begin to apply here. Note the application deadline below.
The first step in the application is to verify your identity by doing the following as soon as possible:
Upload a photocopy of your passport information and photo page(s)
Upload the Signature Verification Form (See instructions in the right-hand column once you open an application). It will take 3 to 4 business days to process your identity. Once this is complete, you will be able sign the Signature Documents in the application
In addition to completing the online application, you will need to upload the following documents:
Insurance Requirement Attestation Form: You will need to complete this form and upload it in your application.
Proof of financial support

: Students can submit a scanned copy of a bank statement verifying sufficient funds. If you have a sponsor, please also submit a letter from the sponsor certifying willingness to support your studies, relationship to you, and complete contact information. Exchange students must provide proof of financial support in the estimated amount of USD $7,026.60 per term of study at DU. Please see the

2018-19 proof of funding breakdown

.

Photocopy of passport information/photo page(s)
Transcript, translated into English, that shows the current level of education
Proof of MMR vaccinations, completed Certificate Of Immunization For College/University Students form or a vaccination record. This should be submitted as part of your application but can be submitted upon arrival at DU, if necessary.
TOEFL or IELTS scores, for undergraduate students a TOEFL score of at least 550 paper-based test (at least 55 on subscores) or 80 internet-based test (at least 20 on all internet-based subscores). IELTS scores must be at least 6.5, with no less than 6.0 on any individual band scores. More information here. For Graduate students, TOEFL and IELTS requirements vary by department and are often higher than requirements for undergraduates.
Once you've completed the application and all materials are received, your application will be reviewed and you should hear back from your exchange manager about acceptance and next steps within 3 weeks of your application deadline.
Ready to apply?


---
If you have questions or concerns regarding studying at the University of Denver as an exchange student, please be in touch with us at
duxp@du.edu
.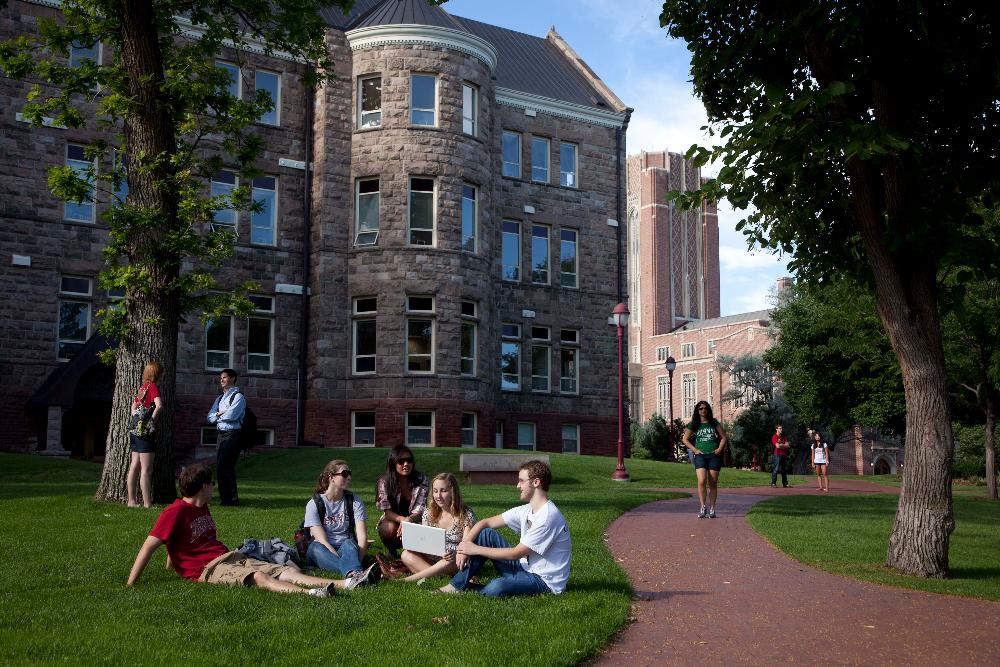 A special thank you to the University of Denver for providing the images in this brochure.